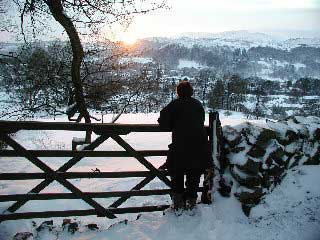 SPACE
WELCOME to our website
We live in one of the four cottages at Sunnybank which the family have owned since 1962. Richard's ancestors once lived in the Windermere area and his great grandfather was the fire chief at Windermere in the days of horse drawn fire engines!
Enjoying our time in the Lakes is our passion, and we've spent many years exploring the huge variety of paths and scenery which the Lake District offers.
We hope you enjoy our web site, which includes links to the Ambleside History website which we have developed in association with local expert, Joan Newby. You can also see what the weather is like by clicking on the weather link in the left hand menu.
We even have a webcam where you can see what the view is like. The camera updates the image every minute during daylight hours.