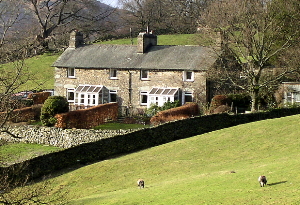 Until now we have let our Cobbleholes Cottage, together with the other two cottages, as holiday lets.
However, we have now retired from the holiday cottage business and so our cottages are no longer available to let.
This website is now a family website and has up to date weather for Ambleside from our digital weather station, links to local history sites which we manage and our blog, showing what's going on around the cottages! The webcam in our garden sends a picture to the site once per minute.
With the help from Jill's late Uncle Jack, we have put together an illustrated history of the cottages and life in the valley since 1815. There is a link to it on our history tab on the left.